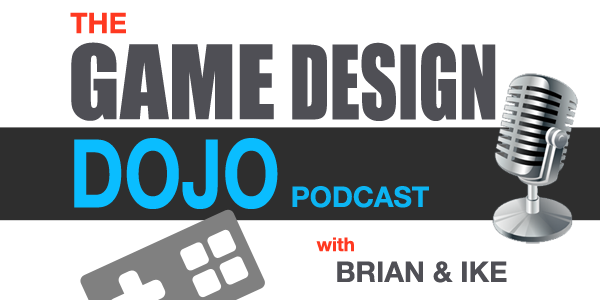 Brian and Ike continue to discuss Self Publishing including areas of marketing, user acquisition, and funding.
Self Publishing vs. Mobile Publisher Part 2
In today's video game market, marketing is essential for your video game's survival and become successful. The debate continues – should you hire a publisher or perform the necessary work needed yourself?
Marketing is concrete for Indie Game Developers. It's important to establish a relationship with the press (PR, bloggers) so you can call on them to review your video game and share it with their audiences building awareness for your game.
Challenges of marketing:
Hard to tell if working – billboard ex.
How do you reach more people?
Don't know what draws people in?
Endless activity – tough, double-edged sword
Gravity of the charts – end cap ex.
Social Media is huge. Facebook is a great tool to post updates, reach out to fans and build relationships with them and cross promote other games. You can use tools such as Chartboost and PlayHaven.
Business Perspective
The question is should you have someone else handle marketing so you can just use your time to develop? First consider how much time is spent:
Writing blog posts
Emailing press
Marketing on Social Media
Advertising with Chartboost or PlayHaven
Next, consider your personality and what comes naturally to you. If you're already blogging and are comfortable with social media then be the rock star of your company!
Keep in mind people want people. Customers want to know their developers and publishers have a hard time portraying this. Think of Developers as Rock Stars and unless you're marketing yourself and your games, you're going to fail. Great games will find it's audience, but that's usually less that 1%. Use great marketing to kick people to the other side of the fence.
Importance of User Acquisition
Publishers will do this and will essentially advertise in a more advanced fashion. You can actually measure how many people saw ad, downloaded, and opened game. Viral growth is like nuclear fusion. Once a reaction is started, it continues to grow.  Start with just enough people to get the game out, then through their word of mouth it starts growing at a greater rate then the people you're bringing in directly.
#1 Goal
Get enough people to buy game
Shoot up to #1 in store
Because everyone's looking at it, #1 for 3 months
Only had to juice it in the beginning to get people's eyes on it
#2 Goal
Get more money out of the person than what spent to get them
Formula examples
Since User Acquisition is an art in itself, it can be a full time job because it's constantly changing and might be hard to do for developers. Whereas it would be a publishers sole job to work the ad networks and use their big portfolios to get more bang for the buck. They might get a profit that possibly you would not have gotten otherwise. A publisher can help make your game social and provide overall professionalism.
Self Publish or Publisher?
Think about how many hats you're wearing. To self publish can depend on time, strength, team size and people you can take on to handle some responsibilities. It might be better to outsource your social media and PR.
If you're going to use a publisher, find one you can trust that can help with marketing and keep you focused on what is important in the game. A publisher should:
Utilize User Acquisition
Stand by promise by living up to bench marks and goals
Have marketing plan following a year
All this and more need to be performed either by yourself or hired out in order to make your video game successful. Take a good look at what is feasible and go from there!
Listen now to Game Design Dojo Episode #002