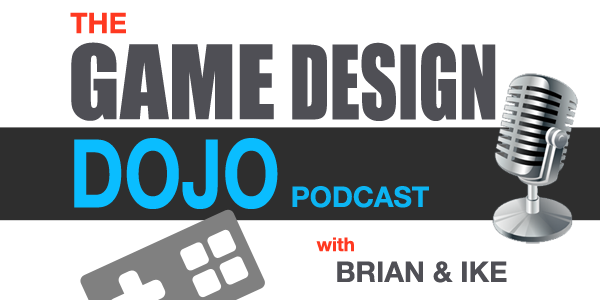 Forming an Indie Game Studio is a BIG decision and often times a scary one. This podcast episode focuses on key points to consider when forming an Indie Video Game Studio and how to gather the best team possible in order to achieve your company's vision. We share what we look for and how our experiences have worked out for us.
Get ready to listen to the basics of Forming an Indie Video Game Studio, how to find your company focus and who should join you on this journey!
Forming an Indie Video Game Studio
First things first, start small. To rent a store front or having a brick and mortar office would be a mistake for an Indie Developer. Much of the work can be done virtually at the kitchen table. Always try to keep overhead costs as low as possible.
Decide what kind of company you'd like to be? Think of a couple games to make together with your team, making sure you still have life after your first game. Perhaps, take a look at the content, find similarities and gather a body of games everybody likes to shape the kind of company you want to be and then create your company's mission statement.
Making Games
After making the decision of what direction you'd like your company to go, always have some target to move towards in order to keep on track. Next you have to decide are these games we can do? Here's some things to ask yourself:
How many people do I need?
Can it be 3, 5, 10 people or a 100 person team?
If I want open worlds, a live and online game – need to multiply staff by 100
If I want a multi-player game – need to think about single player and double the development cost
Fenix Fire and One Room School House
Fenix Fire gives an analogy of the Master Card Logo with the two circles that overlap to describe what works with this Indie Video Game Studio. Brian brings NES game experiences and art styles from Zelda, Metra, and Mario and his partner and wife brings Art focus and Art style. Together they overlap with Art Style.
One Room School House is a company of one with a mission statement to make nutritious games similar to documentaries in film being entertainment you can learn from like the movie Braveheart.
Both agree key points to success:
Pair up passion with skills – overlap perfectly
Focus – finding the right recipe
Direction matches talent – keep realistic
Core Skill Sets Needed for Video Games
There are three basic skill sets needed to make a video game and it is dangerous to move forward without these three basics being covered.
Design
Programming
Art
If you don't have all these skills yourself, you will need to hire and/or bring into your company. When looking for someone to add to your team you want to evaluate their character to find the right fit. A few things to consider:
Played on team (sports, military, has brothers or sisters)
Cooperates, interacts, respects others
Understands and knows role
Once you have a quality team you can move forward and get everyone on board with obtainable goals for Month 1, Month 2, Month 3 and so on. With milestones in place it's easier to identify problems earlier and evaluate your timeline.
Making your Indie Video Game Studio Legal
As soon as you know when you're going to launch the game and know the platforms you're going to launch it on, it's recommended (most states) to incorporate ASAP. It would be a good idea to hire a lawyer ($700-$2000) so you have someone who knows what they're doing and has the best interest for the company to make a tight operating agreement.
It's important to keep overhead costs as low as possible because the more money you save means the more money you can spend on the game.  Some costs to consider are your hardware or computers and your software or the programs you use.
Your first game is so huge. You want to make it as good as you can since it is the first impression of your company. Remember it's really important to live within the means of the company. a little discomfort can be a great motivator and it takes moments of being uncomfortable to grow and get better.
Listen now to Game Design Dojo Episode #003