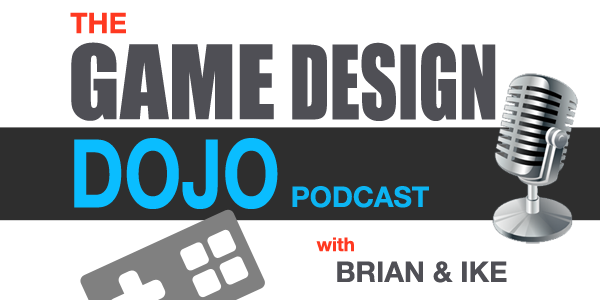 Brian walks through a recent focus test, his take aways, and how to process the information and feedback he receives.
The Power of Focus Testing
Focus testing is a great tool for video game designers. Once you have a core loop (start a level, progress, and die) you can gather feedback in order to enhance gameplay and create an exciting, successful game. We talk about our own experiences with focus testing and the results, also tips and suggestions for productive focus testing.
Focus testing should be done way before bug testing. You want to see what's working and what's not. Once you can play a loop and get a feel for the core mechanic, then it's important to gather feedback. The more informal it is the more honest people will be and don't tell them what to do to see if the player is connecting to the character and gameplay. Try to keep it fun and casual with about 5 testers and the developer.
Focus Testing Experience
When developing a video game, you usually are developing it for yourself but you do have to keep in mind your targeted demographic. In this case it's a 12 year old boy. Brian shares his detailed focus testing example of going to his neighbor's house that has two boys ages 6 and 12 and a girl age 15. Here are some of the things to watch for:
Does the player want to start over and jump right back in?
Does the player look up to see what to do next?
Does the player hand it over to a friend?
Make sure you ask the players how many stars they would give the game. Focus testing is great to reinforce and validate your ideas. Especially in today's workplace where most people are working from home and can't ask the guy next to you for feedback.  Remember: Kids are very honest and their first initial feedback is important.
Breakthrough Moments in Gameplay
It's an awesome feeling when the player understands the main mechanics of your video game and everyone who's watching learns and is strategizing for their next turn. Players making feature requests is a good sign of a good game idea. As a developer it's important to be disciplined and a goal keeper so to speak with those ideas. The skill of game design is always learning.
Recommend the book: The Lean Startup
Relevant for Software and Games
Old game development cycle and release changed for the better
Now release to small market and find out early trough focus testing
History of Roboto
Roboto is the first self published game Fenix Fire ever put out. It was released in the Summer of 2011 for IOS and Android and made Game of the Week (before Apple changed it to Editor's Choice) and also made Top 10. We kept it a closed development by staying silent until it was ready to release with no one testing it. But we sadly watched to fall out of the top 200 after the first week.
Fenix Fire is currently working on an update for Roboto. The game is a side scrolling platformer with virtual controls – 2 buttons on right and a thumbstick on the left. It's like Mario and Sonic and similar to a Nintendo 3DS game which we couldn't release it on because Unity is not compatible. A cool platform feature the game has is when the character flips upside down and goes through the level.
Roboto Discoveries through Focus Testing
We took the game back to the same neighbor's house for focus testing. Here's what we found:
We added exploring the environment for reward
We found the players just wanted to get through the level as fast as they could
We couldn't get them to play again once they died
Thought about the rules of game design – should we reward or punish?
Arcade Game Analogy
Through focus testing we might rethink the platformer genre for this medium since mobile is tough with platformers and possibly release Roboto on the Ouya where the player can play with a controller.
Next Steps with Focus Testing
It's very important to focus test. Roboto as example could have avoided not playing on some devices and could have prevented some nightmares caused by being released globally on the same day. Friendly advice – Start close then slowly progress out.
Take the Next Step by:
Leveraging the neighborhood – find targeted demographic
Go to GameStop – has gamers willing to help developers
Ask Facebook friends and family – biased opinions
Survey – template rate system
Hidden Focus Testing with analytics – studying and segmenting results
Listen now to Game Design Dojo Episode #004